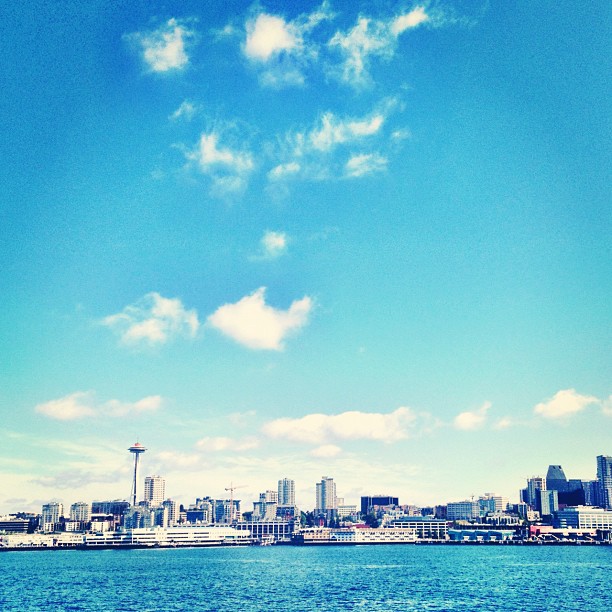 One of my favourite fundraising blogs, and fundraising bloggers, Jeff Brooks named this blog, re: charity, a Best fundraising blog for 2014. It was a great honour and very humbling to have such an experienced pro enjoy some of my writing (and I hope you do too).
It also got me thinking about some of the blogs that I enjoy reading and following which led to my post 7 Must-Read Blogs to Inspire Your Fundraising Efforts for HubSpot. While not all of them are strictly about fundraising, in fact some of them aren't directly about fundraising at all, I believe they can be a great resource to help you be a bit better in 2014.
7 Must Read Blogs to Inspire Your Fundraising Efforts
You can read the full post with a short description of each on HubSpot here, And while the above  7 blogs are great, they are not the only ones I read/follow or would recommend. So in the recent spirit of 5's, here are
5 More Fundraising Blogs To Help You In 2014
One of the first to really write and discuss social media for nonprofits and author of a great book, The Networked Nonprofit, Beth's posts and writing ooze credibility. Because she is so well-known and regarded, she gets to do a lot of guest speaking and posting which makes her blog a nice "one-stop-shop" to access other great content sources.
Even though Katya Andresen is gone (and she was great), this is still a good blog source with handy tips around online fundraising. Also, because of their vast data they too, like npEngage and Blackbaud, can provide some great benchmarks, statistics and infographics for the sector.
This is a great example of substance over style. The design and navigation can't hold a candle to some others, like 99U, but the content and point of view is fantastic. Tom Belford and Roger Craver bring years and years of experience in the fundraising world and provide posts that are based in good old solid fundraising but relevant in the world we living, and working, in.
I must admit, this is not a blog that I read, or get, daily or even weekly but they produce one of the best newsletters I receive that rarely disappoints. Covering all kinds of topics and offering some nice curation from around the web I'd recommend signing up for their newsletter and checking out their top posts every month.
5. TechSoup (Canada and US)
I'm more familiar with the TechSoup Canada blog but, similar to NTEN, they both have a deep knowledge of technology and the sector. Toss in the fact that you can actually save some dollars through their product program and theirs is a blog that is worth keeping an eye on.
So…
I'm not suggesting you read and follow all 12 of these fundraising blogs but merely hope to share a few that I have found useful. Should you end up following any of them, I hope you find them useful as well (if you're stuck, try 99U).
Well, I've shared 12 fundraising blogs that I enjoy but I'd love to know what other blogs you enjoy. Tweet me or comment below as I'd love to discover some new ones to follow and read myself as I try to get a bit better in 2014 myself.