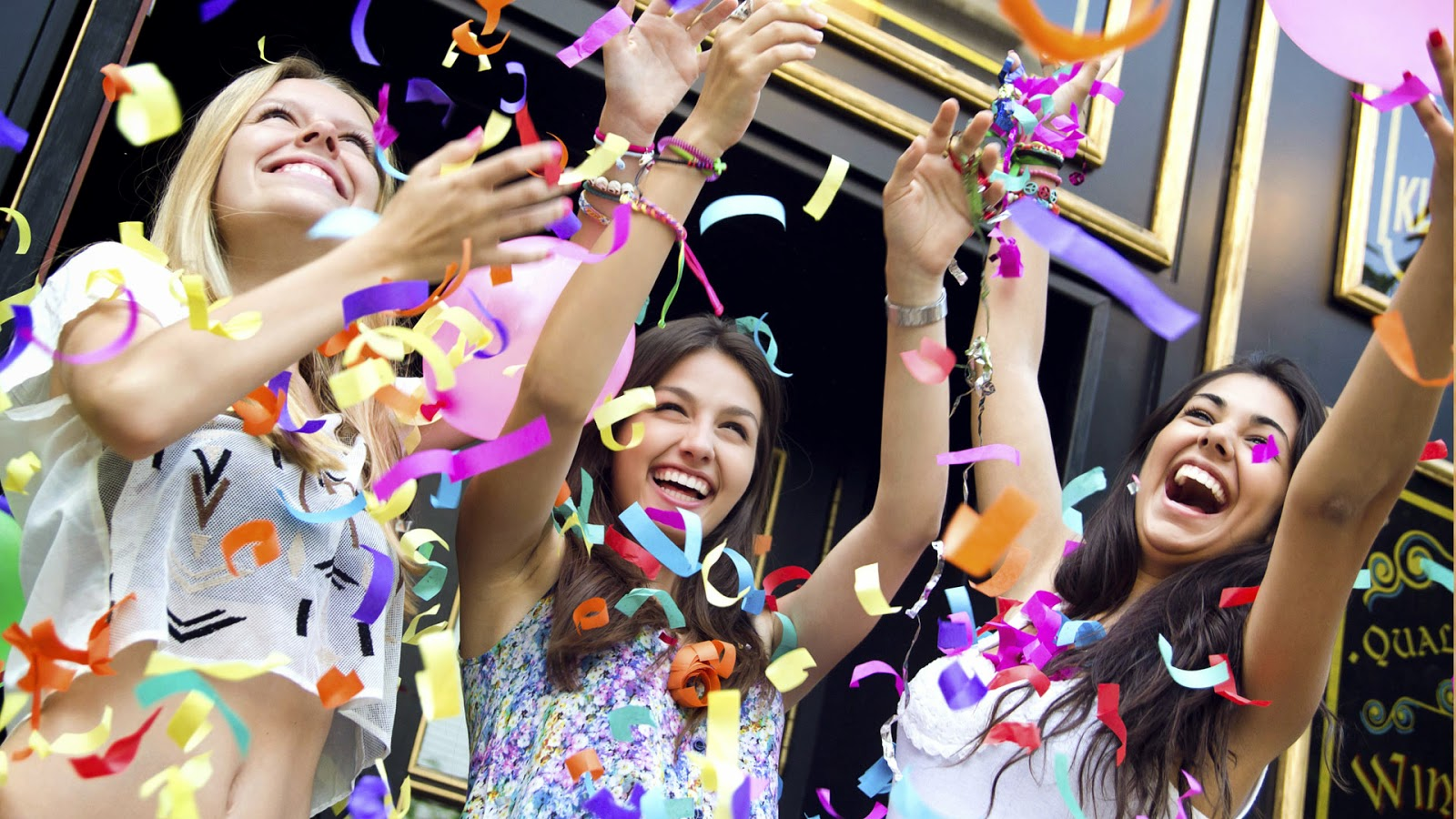 Volunteers are amazing and hard working individuals because they donate their precious time and energy without receiving any type of payment whatsoever. That means a lot in this competitive modern society. If you're looking for ways to show your volunteers how grateful you are for all the work they do for you, there are several useful approaches you can take. Expressing your gratitude the right way can also keep your volunteers loyal. It can even encourage them to continue helping you out.
1. Throw Your Volunteers a Party
Few things can be more relaxing and exciting than a good old-fashioned get-together. If you want to thank your volunteers for their amazing efforts and accomplishments, you should think about throwing a party in their honor. Make sure the party is as entertaining and enjoyable as possible, too. The addition of great food can go a long way. Live entertainment can also be effective. Consider asking a local band you know to perform at your party. If that's not a possibility, make a great playlist of songs that express your full gratitude.
2. Feed Your Volunteers
You may be able to get to your volunteers' hearts through their stomachs. That's why you should make a point to feed your volunteers well while they're hard at work for you. Giving your volunteers nutritious and delicious food will give them the energy and vitality they need to continue working hard. It can also show them how much they mean to you.
3. Speak With Your Volunteers on a Routine Basis
Don't forget to get updates from your volunteers on a routine basis. This is particularly important for people who don't work anywhere near their volunteers. If your volunteers are working for you in a location you don't frequently pass, you should try hard to communicate with them whenever you get the opportunity. Show them that you remember that they're there for you. Show them that they're not just some distant and remote thought all the way in the back of your mind.
4. Tell Your Volunteers to Take Advantages of Breaks
Volunteers are like everyone else. They're not superhuman. They get exhausted after hours and hours of nonstop work and exerting energy. If you ever notice any of your volunteers looking fatigued, encourage them to go for breaks. They'll genuinely appreciate that you took the time to pay attention to their needs.
5. Be Attentive to Signs of Boredom
Few things can be more unpleasant than having absolutely nothing to do all day long. If you ever look at your volunteers and get the suspicion that they have nothing on their plates, take action. Assign them brand new responsibilities and duties that can get them motivated again. The last thing you want is for your volunteers to sit around and twiddle their thumbs for hours on end.
If you want to encourage your volunteers to continue assisting you, you need to make sure to provide them with work that's rewarding and engaging. Boredom is never a good thing in the volunteer realm.
6. Create Awards for Your Volunteers
Human beings like being acknowledged for their great work. That's only natural. Awards show people that others are paying attention and that their work isn't for nothing. They give people an incentive to do their best day in and day out as well. If you want to motivate your volunteers to be A+ workers for you, you should reward them for excellence.
If you have a volunteer who constantly goes the extra mile to accommodate you, you need to give him the recognition that he deserves. Create an award for "Best Volunteer of the Month." If you want to give out numerous awards, you can even create "Most Helpful Volunteer" and "Friendliest Volunteer" categories, too. Your options don't end.
7. Give Your Volunteers Presents Once in awhile
You're not paying your volunteers for their excellent work. That doesn't mean, however, that it's off-limits to give them presents when the urge strikes. People across the board appreciate gifts of all types. If you want to express your sincere gratitude to your volunteers, think about presenting them with gift cards they can use at their favorite local dining establishments. If you don't have the money necessary to purchase gift cards for your volunteers, you don't have to panic, either.
A classic "thank you" note can mean so much to people. Making the effort to write out your feelings in words can show your volunteers that they mean the world to you. A thank you note can encourage your volunteers to stay loyal to you and to your cause for a long time. That can be worth everything.
Don't Forget to Be a Genuinely Good Person
Volunteers are some of the kindest people on the planet. They're often selfless individuals who care about making the world a better and safer place for all. There's no denying the fact that you can do many things to show your volunteers how much you appreciate and admire them. There's also no disputing the fact, however, that a little old-fashioned kindness is the most important thing in the world. It doesn't matter if you throw nearly constant parties for your volunteer. It doesn't matter if you give them the best gift cards in town. If you don't treat them with full respect and kindness, they won't feel compelled to continue assisting you.
Your goal should be to set a great example for your volunteers. Make sure they understand who you strive to be. Make sure they understand all of the expectations you have for yourself. Being a good role model for your volunteers can be highly effective. It can give them an incentive to surprise you in a good way. It can motivate them to do anything and everything they can to soar, too. The more committed you are to doing excellent work, the more committed your volunteers will become as well.