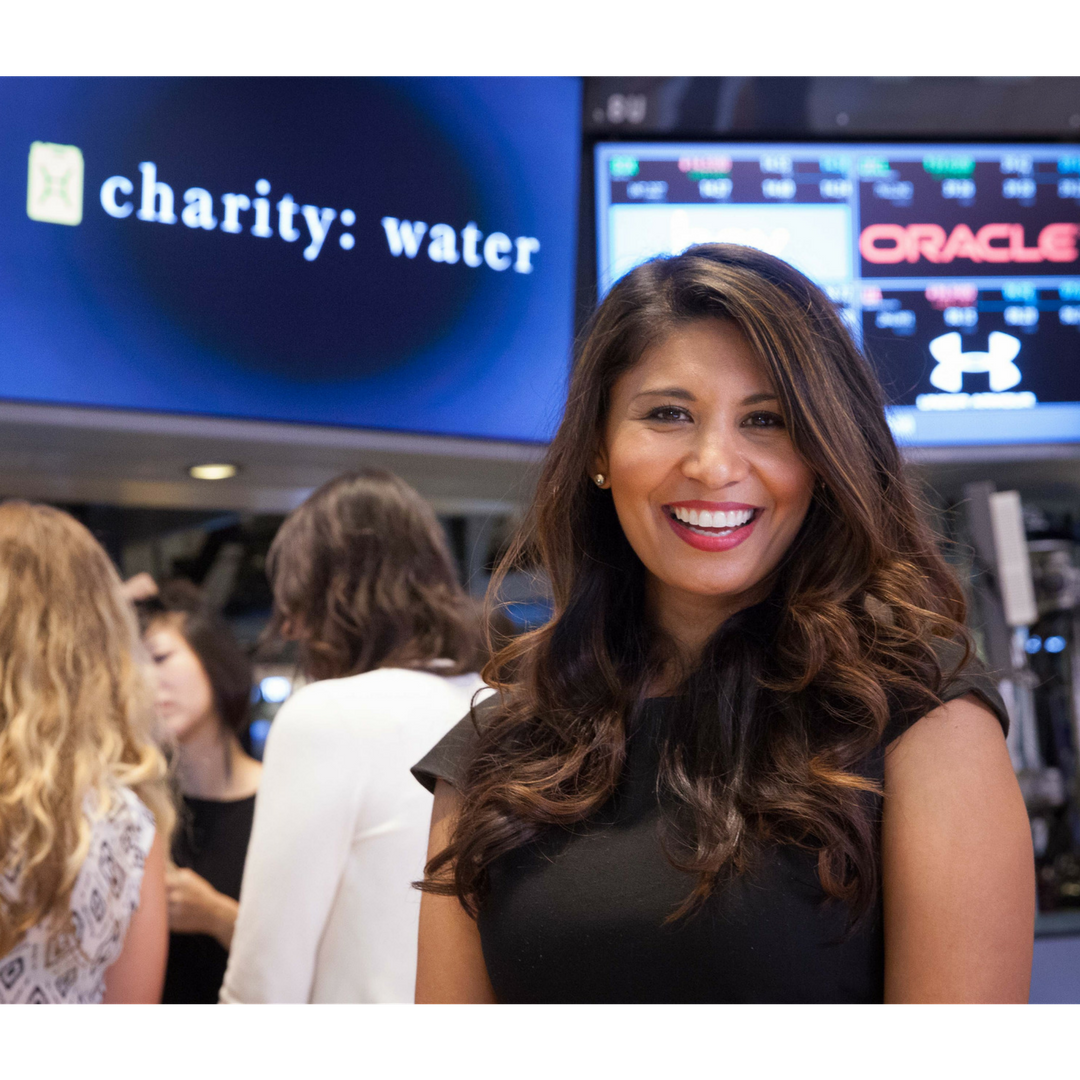 In this pod, I'm joined by Sabrina Pourmand, Vice President Key Relationships at charity: water. I've had a crush on charity: water for years now for their culture and approach to giving and fundraising and in this episode Sabrina shares a bit more about her personal journey before working for charity: water and the value of having some programs experience and being in the field. She also discusses creativity and innovation when it comes to fundraising and what she's learned working for charity: water and with donors. She's was fantastic to speak with so I hope you enjoy it.
Follow Sabrina on Twitter, @SabrinaPourmand, and learn more about charity: water's The Spring here, and their VR work here.

Listen on: iTunes | SoundCloud | Stitcher | Google Play
More on Sabrina
Sabrina Pourmand developed a passion for social change very early in life. A proud Silicon Valley native, her immigrant Persian father and Filipina American mother taught her that the most important job in life is to solve problems. And she's spent the past decade doing exactly that. Having led programmatic initiatives for large-scale international and institutional humanitarian aid organizations, Sabrina is equipped with an extensive technical background.
She raised and managed a $250 million portfolio in response to the earthquake in Haiti, merged and integrated different affiliates at Habitat for Humanity, provided strategic consultation for organizations in Central America, advised international microfinance programs, and coordinated an emergency humanitarian response for Syrian refugees based in Amman, Jordan.
Yet Sabrina also thrives in the world of philanthropy. For years, she partnered with large corporate foundations, businesses, and major philanthropists in the San Francisco Bay Area, gaining promising insight into the value of utilizing technology to combat global crisis. With the intent to change the landscape of charitable giving,
Sabrina came to charity: water in 2014 as the Vice President of Key Relationships. Combining her talents as a technical expert in the field with her external relations in the Valley, Sabrina has challenged her team to be on the forefront of executive fundraising and strategic innovation. She holds a Masters in Nonprofit Administration from the University of San Francisco and a Bachelor's in Political Science from University of California San Diego. In 2008, she was named the Young Nonprofit Professional of the Year for the San Francisco Bay Area. Having searched for boa constrictors in Latin America, river rafted in the Amazon, and worked in war zones in the Middle East, this historical fiction loving, indoor-soccer playing, relationship-building problem solver is ready to do anything to bring clean and safe drinking water to every person in the world.